We have always been at the forefront of competitive gaming and that is because of our highly skilled and dynamic team. We are looking for people who can share our passion and think ahead of the curve.
We want people who can think on their feet, who are curious, want to explore, innovate and share new approaches that can help grow FACEIT and the esports ecosystem as part of our overall mission.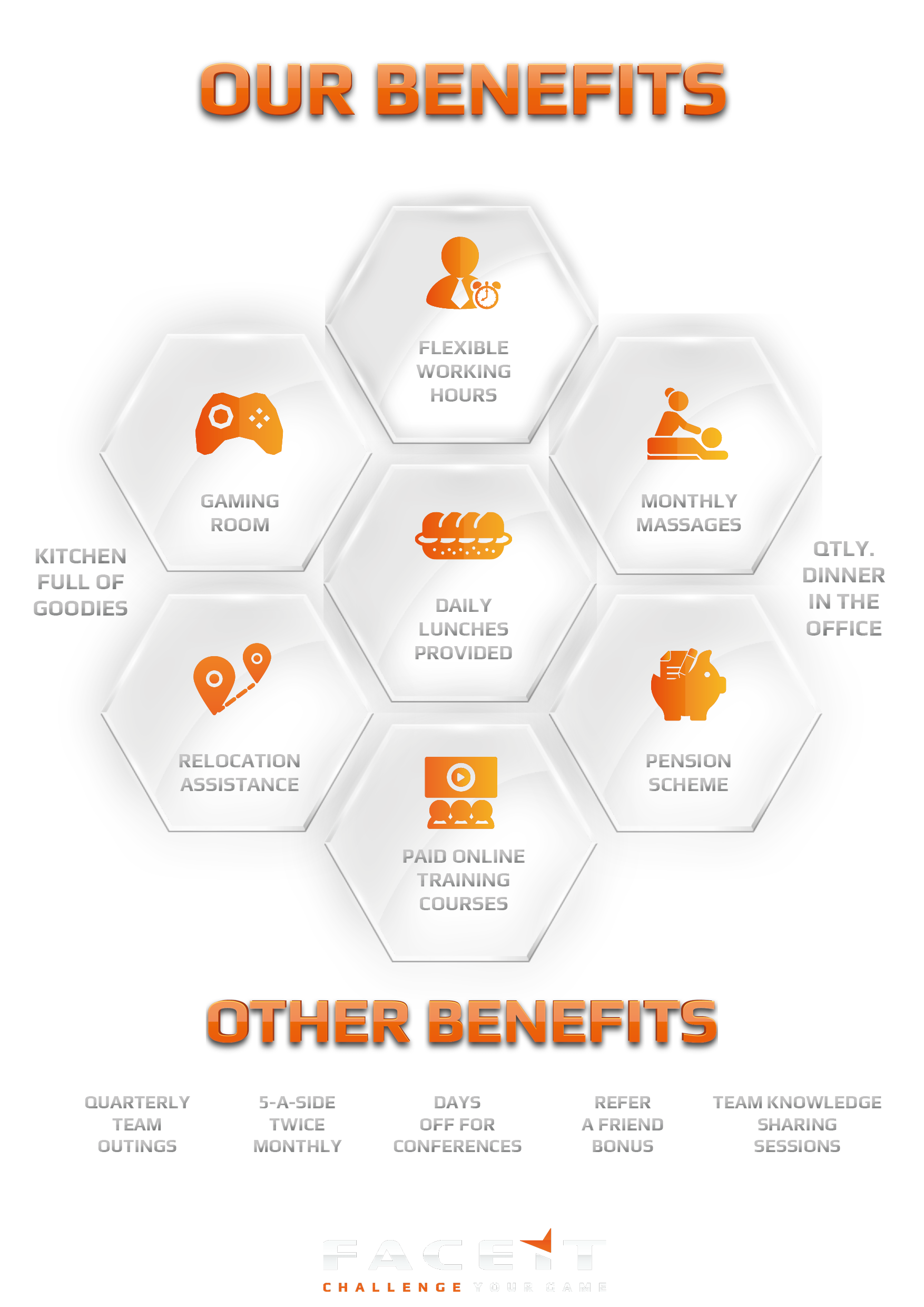 To view a list of our open positions, please visit our EFG career page.